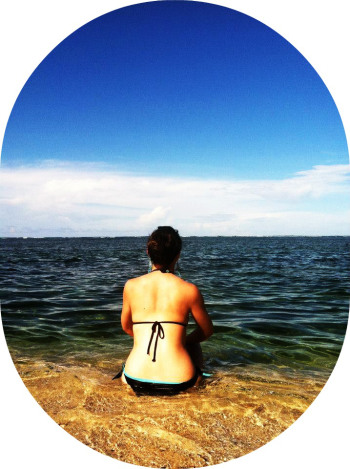 About Me
Thanks for stopping by!  My name is Azahar (orange blossom in Spanish) and I am an avid traveler, daily yoga student + teacher, and happiness seeker.
Even though I was born abroad in Mexico, and raised in Minnesota, I didn't get my first taste of true international travel until the age of 18 when I traveled along with my high school best friend to the Cayman Islands for 12 days (not counting a road trip to Canada at age seven!).
I was bitten by the travel bug, sprinkled with the wanderlust dust, found my nomadic exploration bone, and dreamed of living abroad thereafter.
After high school, I took my very first major leap of faith and headed directly to Denver for college in search of an International Business degree, and thought I finally relieved my itchy travel feet when I lived in Spain for four months during my sophomore year.
It took me three years total to graduate with my BS; and still under that travel spell, I faith-leaped to South Korea for my MBA in Cultural Management.
I first began my yoga practice in South Korea (MAJOR leap of faith to try out yoga for the first time, taught in a foreign language!), despite the language barrier (or perhaps because of it) I connected deeply with the breath and movement of each class.  The practice took hold of me, and I understood immediately this would be a major part of my life forever.
After two years in Seoul, I returned to Denver, intent to "settle down" & dive into the corporate world until retirement.
That dissolved quickly when I realized I measured my success and happiness by three things:
On New Years Eve, listing the number of countries I'd visited the past 12 months.
I judged myself for my obsession for experiencing new places and cultures and felt trapped by what I thought I was supposed to do with my life (corner office + husband + kids by a certain age).
Making time for yoga each day.
I jumped in and became a Registered Yoga Teacher in 2010.  Yoga helped me through grad school, relationships ending and beginning, moving homes, and many other life changes.  My connection to the yoga community that understands  life energy comes from yoga changed everything.
Constantly learning something new to help others or myself. 
I became freelancer 2014 in order to travel the world, create and do what makes me happy. I continue to travel, learn and take life one leap of faith at a time.
28 countries, five continents, living abroad in six countries, and trying something new like yoga taught me:
+My obsession with a barefoot-friendly job is not outlandish; people like me exist (usually called yogis or wanderlusters)
+This is not simply a phase – call the need to travel what you want – that desire will last forever
I learned to release my control and trust the universe has an amazing way of coming together, to be grateful every day for the little things, and to watch for the serendipitous moments that bring people and events into my life.
I am so glad I took a leap of faith in 2014 and moved to Europe  (of course to live with a German boyfriend – everyone needs the experience of an intercultural relationship!).
Grateful for my leap of faith January 2015 when I moved to Costa Rica (living by the beach has always been my dream and living at a yoga retreat center takes the cake!).
This year I'm taking my biggest leap of faith so far,  to move to the state I grew up in… Minnesota!  Stay tuned as I create my first yoga workshops, and dive into large company digital consulting.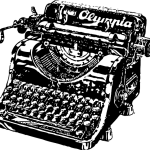 My work dances at the intersection of digital consulting, writing, and yoga/reiki/meditation instruction.
Visit my online CV at AzaharAguilar.com 
You will usually find me reading, writing, yoga-ing, finding a patch of sun to crawl into, sipping tea (or wine!), and constantly hungry for the next international meal.
Join me as I dig through all the world has to offer in lessons of leaps of faith with travel, yoga and learning to practice happiness.  Leaps of faith may be scary, but make life one worth living.
Come say hi! @leapofaithlife
Twitter, Pinterest, Instagram, and Facebook
Snap Stories at azaharaguilar
*Let's inspire each other to live the juiciest, fullest, most delicious life possible*
So – what is your biggest leap of faith? 
Tell me yours on Instagram
~Happy leap of faithing~
#leapofaith #leapsofaith